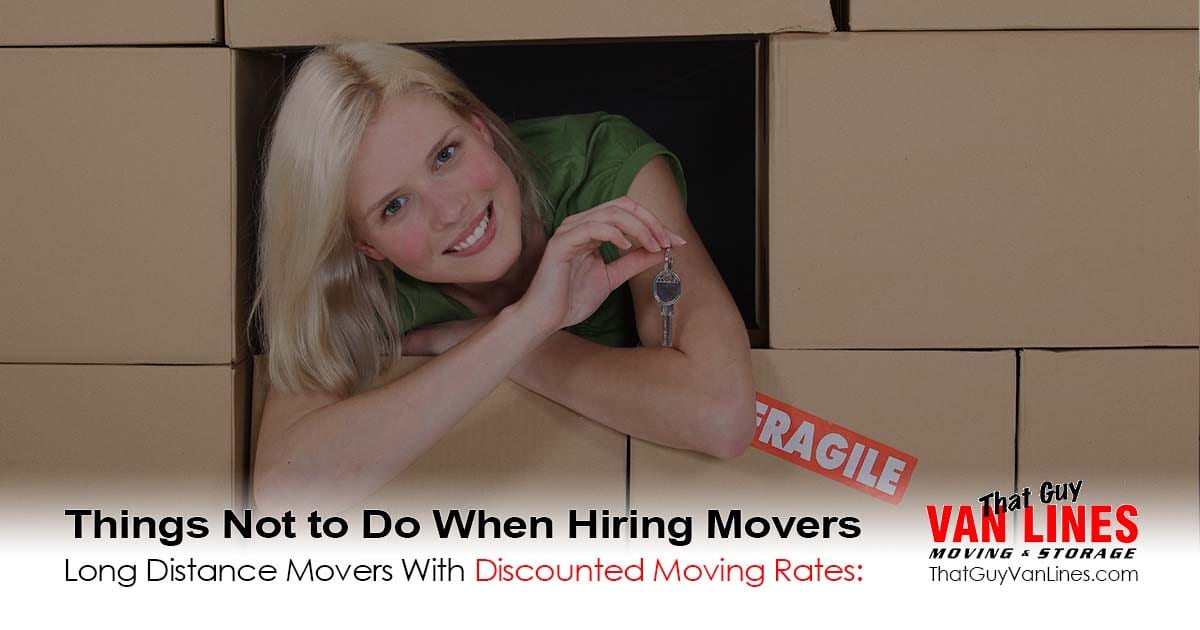 There's a lot to take into consideration when hiring movers – who are the best moving companies? What do the affordable movers have to offer? Who has the best reputation? Nonetheless, here we have collected some things to avoid doing when hiring movers such as That Guy Van Lines!
Failing to get enough quotes when hiring movers
Make sure you get at least three moving quotes but understand that not all quotes are equal. You should always consider equipment, reputation, and exact services provided in addition to the price you're quoted.
Choosing a mover based on price alone
Granted, the best mover might be the cheapest one, but do you know that for sure? There are lots of rogue fly-by-night moving companies which entice people in with good offers and then provide terrible service. Be sure to check out more than just the price when hiring Kelowna movers, like how long have they been in business?
Ignoring small moving companies over big ones
Don't assume that larger moving companies are automatically better – some of the best moving companies Kelowna has to offer, such as That Guy Van Lines, are small moving companies. They often are cheaper and more accustomed to the local area, making them especially good if you're moving locally.
Failing to ask enough questions about your mover
Be sure to grill your movers thoroughly, asking them how they intend to transport your precious items safely and quickly. The best moving companies will answer your questions thoroughly, allowing you to have your mind put at ease. If you're dealing with a rogue fly-by-night mover, they're more likely to give you vague answers to your questions. Call That Guy Van Lines NOW with any questions you have.