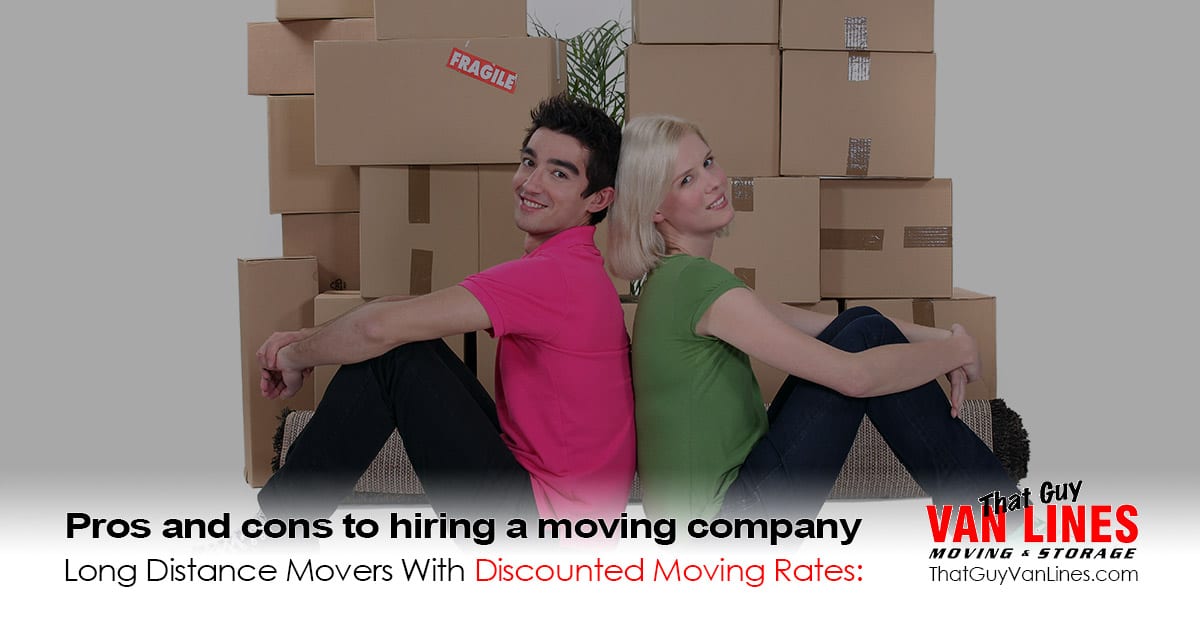 You may be wondering whether it's worth hiring a moving company to help you with your big move. Here we have summed up the pros and cons of hiring a professional moving company such as That Guy Van Lines.
Pros of hiring a moving company
1. You have less weight on your shoulders
Hiring a professional moving company takes the literal and figurative weight off your shoulders
!
The more that you can delegate your moving tasks, the more you can handle other responsibilities
. There is no shortage of tasks on the moving day.
2. Professional moving companies have insurance
Professional moving companies have insurance if they break or damage your belongings. If you damage an item while moving it by yourself, you are not insured for the damage!
Cons of hiring a moving company
The further away you are moving and the more belongings you have to move, the more it will cost. You should consider that more experienced and professional movers may charge higher prices. In exchange, you will receive better service. That Guy Van Lines always aims to make its prices competitive for all our customers.
2. You're putting trust in them
For professional movers, moving your items is another day on the job. Some of your items may be rare, expensive, or have sentimental value which is irreplaceable.
Before you hand off your possessions to cheap fly-by-night moving companies, you should look into your options
.
That Guy Van Lines ensures that all our customers' possessions
are treated
with the care and respect that they deserve
.