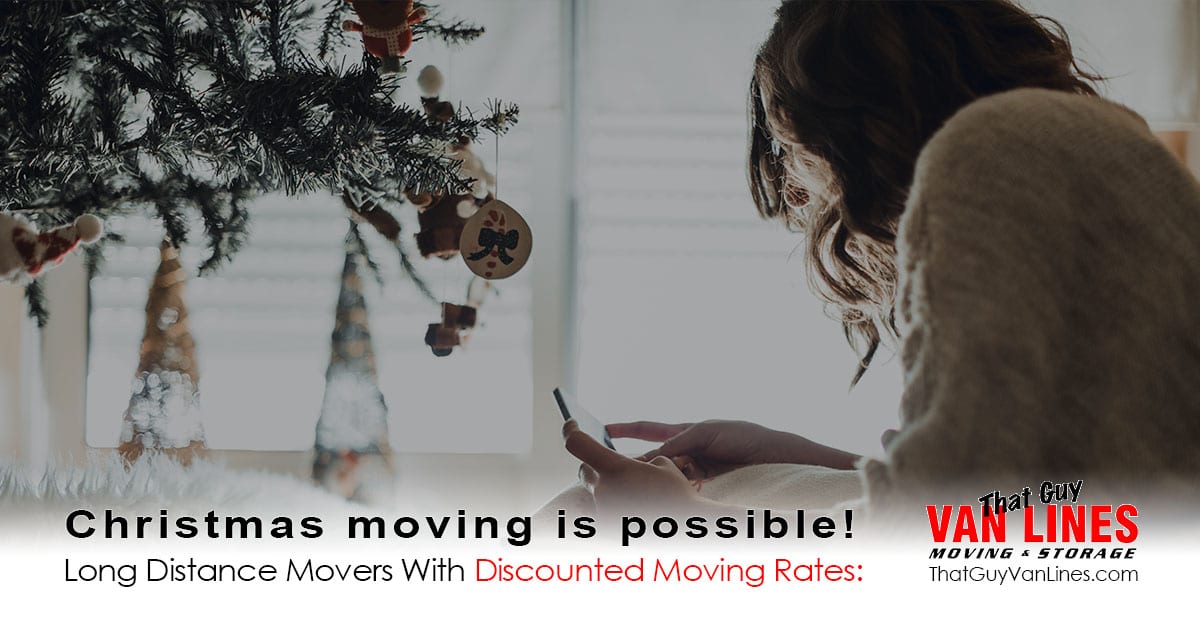 Christmas can be a bit of a "vacuum" time of year – businesses are winding down, schools are closing, and people are heading home to see their families. In other words, little is happening! Nonetheless, moving cannot always be well-timed, and sometimes you have to move around Christmas time. Though moving at Christmas has its challenges, it is not impossible with some of the best moving companies like That Guy Van Lines! Here we provide you with some tips for moving house at Christmas.
Plan ahead for Christmas moving with the best moving companies
Try to plan your move with a professional moving company (such as That Guy Van Lines) in advance, ideally at least 2 months before the moving date. Bear in mind that some moving companies will be closed over the Christmas period, so your options are likely to be more limited than usual. Also be aware that prices can vary around the winter and Christmas period, so you may find yourself paying more than you would at a less hectic time of year.
Full-service moving makes Christmas moving a breeze
Some moving companies offer end-to-end full-service moving services, meaning that your possessions are moved from your old home to your new home entirely by a professional moving company. Although this will inevitably cost more, it is a great way to free up time for your family and friends over the festive period (which would've otherwise been spent on moving items).
Don't forget that it's Christmas!
The fact that you're moving doesn't change the fact that it's Christmas! If you want to decorate your home with Christmas lights and stockings while you are getting ready to leave it, consider putting up some "light" decorations which can be easily boxed up on your moving day and put back up in your new home once you arrive. Happy holidays!