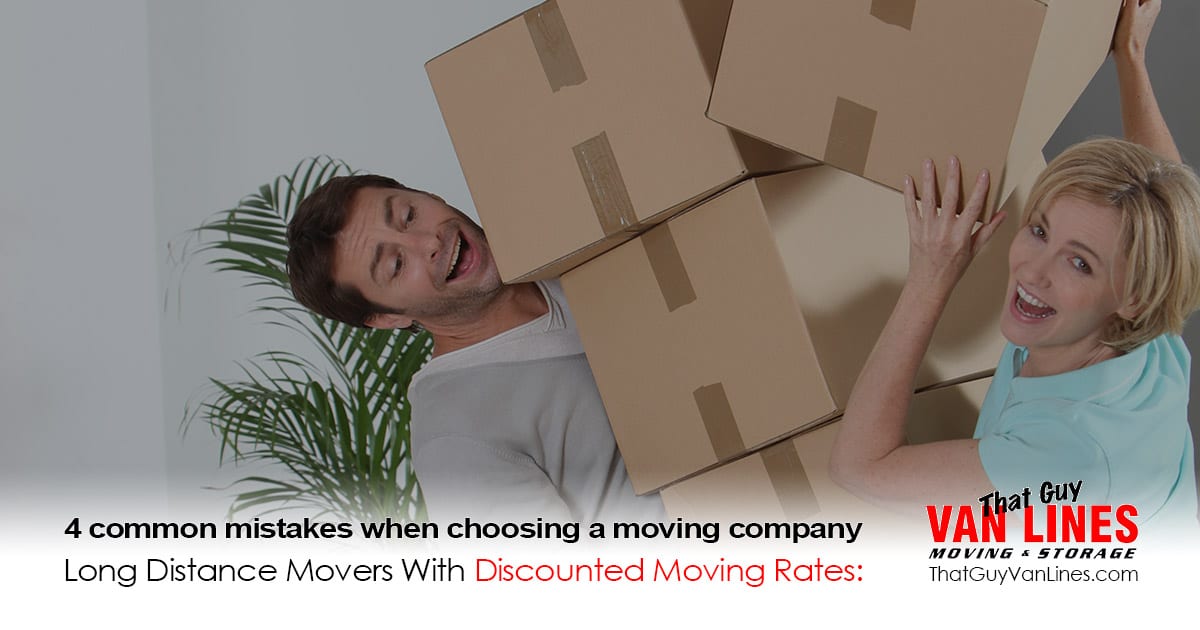 There are many things to consider when choosing a professional moving company. Here are 4 common mistakes consumers make when searching for a moving company!
1. Going for the lowest price moving company
If you're like most people moving, then you are trying to keep your costs down as much as possible. Yet, the price is often representative of quality. With cheaper moving services comes older trucks, cheap equipment, and less experienced staff. Also, bear in mind that cheap moving companies will charge you hidden fees at a later date.
2. Binding estimates
It can be hard to estimate exactly how large a moving day's process will be. If you give accurate information, a moving company should be able to provide you with a good estimate. Be wary of the difference between binding and non-binding estimates.
Non-binding estimates are quotes which can change at a later date.

Binding estimates are more accurate quotes which will not change at a later date.
Don't fall for low non-binding estimates which are unrealistic.
3. Not looking at details
Don't make price your only consideration when selecting who to move with. Look at the gear, equipment, and experience that each moving company has to offer. If you have a large amount of heavy or bulky items to move, you need a moving company which can suit your needs.
4. Failing to plan ahead with your moving company
Make sure that you secure your moving date well ahead of time. Professional movers have schedules to keep.
It's hard to change a date at short notice if you find yourself getting called into work or unable to move on your chosen day
!