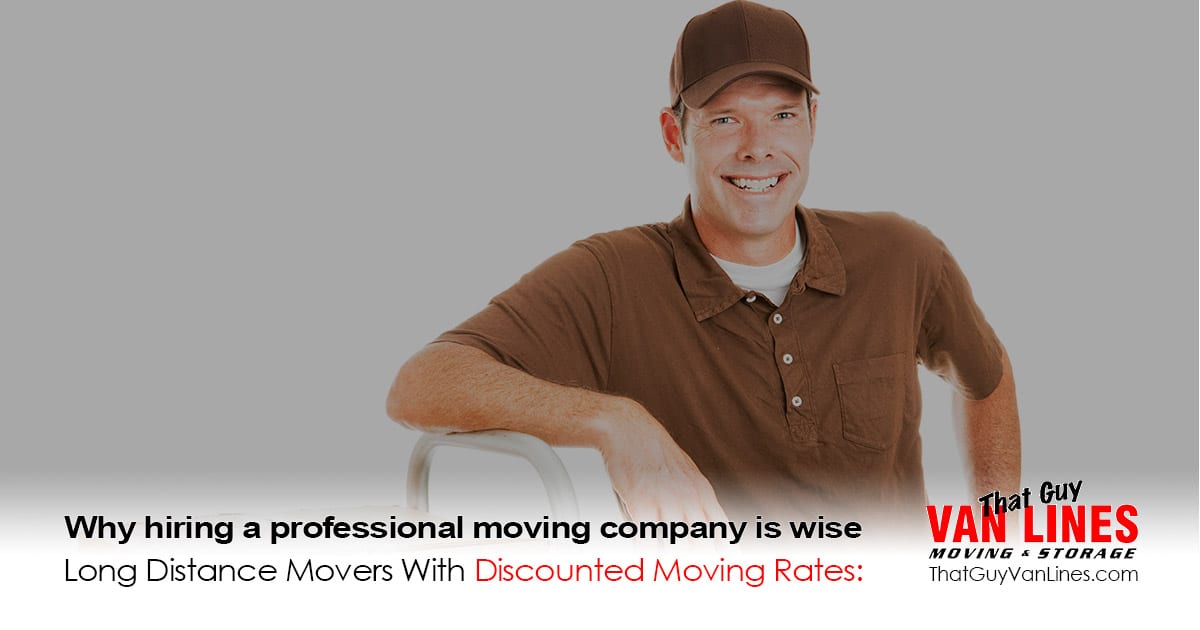 Whether it's your double bed, your TV, or your boxes of clothes, there's a lot of lifting a twisting when moving. Professional movers reduce this stress and workload. Here we highlight a few of the top reasons to move with a professional moving company!
Hiring a professional moving company makes your move Easy!
Moving with a professional moving company can offer you ease and peace of mind. This is because moving consultants such as That Guy Van Lines know exactly how to help you. They know what equipment is necessary to get your belongings from A to B in one piece.
Professional movers can provide you an often-forgotten task checklist when moving. Tasks such as canceling cable services and changing your address with service providers.
When moving your house, professional movers such as That Guy Van Lines use the correct tools. This makes your move easier and more efficient from the get-go.
Professional moving companies have insurance
Professional moving companies such as That Guy Van Lines carry liability insurance. This means that if your belongings get damaged during a move, you have coverage.
But, if you move house by yourself and damage an item, you are not covered.
Safety comes first when you hire a professional mover
Professional movers have several years of experience in moving your belongings. They are well accustomed to safe lifting and best practices when moving heavy or large items.
When using a professional moving service, you are less likely to suffer an injury like a back strain as a result.